Diver Wrist Watch
Time in style. Looking for just the perfect gift for your retiring sailor who is hard to impress. Get them this Vostok Komandirskie Automatic 24 Hour Dial, and they'll absolutely love it. You'll find them wearing it literally EVERYWHERE they go; to weddings, reunions, birthdays, or casual dinners. Hell, they can even take it underwater with them, when they go for a dive since it's 200m water resistant!
Categories: Anniversary gifts, Birthday Gifts, Gift ideas for new marines, Gifts For Him, Gifts for Navy Retirement, Going Away Gifts, Graduation gifts, Grandparent Gifts, Husband Gifts, Men's Formalwear, Military Spouse Gifts, Military wedding, Naval academy graduation gifts, Navy Boot Camp graduation gifts, Navy Gifts, Navy Girlfriend Gifts, Retirement gifts, Wrist Watches
Tags: graduation, her, him, holidays, military, PCS, promotion, retirement
Related products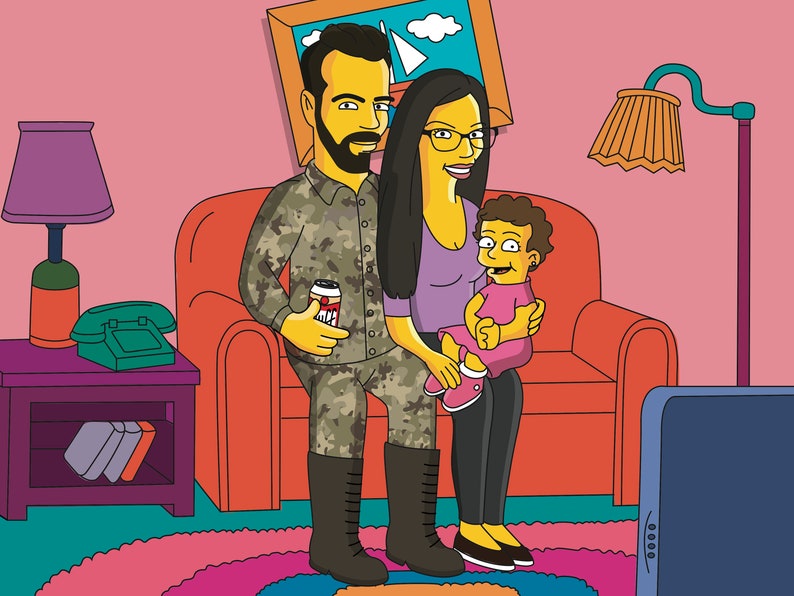 Who doesn't love Simpsons? It's a TV show that is loved by all. Especially as they introduce real-life characters in their show, one wonders how they will look like one of the characters? You wait is now over! Use this fantastic service to turn your favorite soldier into a Simpsons character. Completely customizable, this portrait us sure to spread some good laughs and a sure place on the wall of their home.