Custom military retirement funny caricature from photo
As they say, handmade stuff is gold these days, and what if you can gift your soldier their very own hand-drawn Caricature? You can customize it any way you like it and recreate a funny memory from the past which brings smiles on your soldier's face. Frame it, wrap it and gift it, your soldier is going to love you for this sweet & funny thought.
Categories: Air force Gifts, Army Gifts, Brother Gifts, Gag Gifts | Funny Gifts, Gifts for Navy Retirement, Grandparent Gifts, Home & Garden, Husband Gifts, Marine Corps Gifts, Military retirement Gag Gifts, Military Retirement gifts for spouse, Military Spouse Gifts, Navy Gifts, Retirement gifts, Wall Decorations
Tags: funny, her, him, military, portrait, retirement
Related products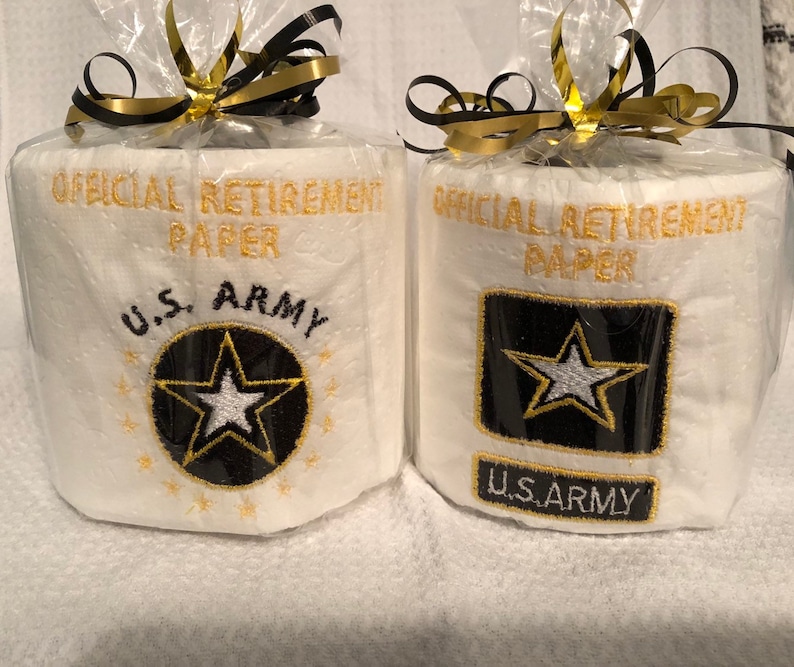 This is the very definition of a gag gift. Toilet paper rolls etched with your choice of service branch is bound to become the hit of the party. This handmade gift is just the kind of humor your soldier needs to lighten up the mood. Be that person who brings light into their life and tells them not to take everything so seriously.