Custom military retirement funny caricature from photo
As they say, handmade stuff is gold these days, and what if you can gift your soldier their very own hand-drawn Caricature? You can customize it any way you like it and recreate a funny memory from the past which brings smiles on your soldier's face. Frame it, wrap it and gift it, your soldier is going to love you for this sweet & funny thought.
Categories: Air force Gifts, Air force Retirement Gifts, Army Gifts, Brother Gifts, Gag Gifts | Funny Gifts, Gifts for Navy Retirement, Grandparent Gifts, Home & Garden, Husband Gifts, Marine Corps Gifts, Military retirement Gag Gifts, Military Retirement gifts for spouse, Military Spouse Gifts, Navy Gifts, Retirement gifts, Wall Decorations
Tags: funny, her, him, military, portrait, retirement
Related products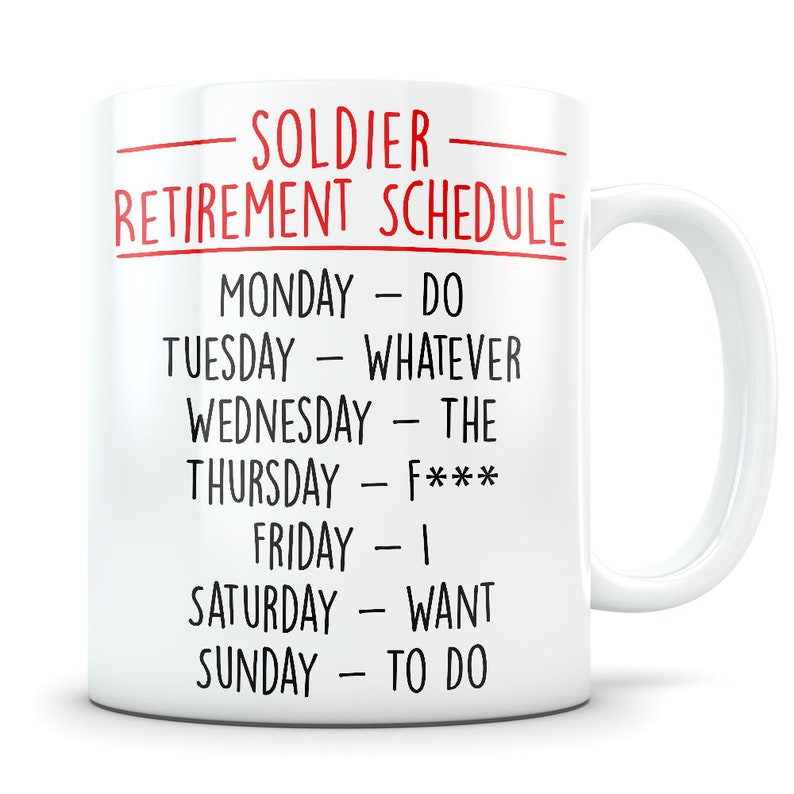 Make light-hearted fun of your retired soldier by telling them just how busy they are going to be. While at it, crack a few jokes about how the soldier was looking forward to this retirement just to do a whole lot of nothing.