Custom Carved Military Clock- Airforce Clock
Are you looking for the perfect gift for the proud Air Force warrior in your life? Give a gift that really means something with a custom carved military clock. The clock holds a beautifully 3D carved insignia that represents Air Force. Even though the uniform is hung back up, their time in the Air Force always stays with them with this wonderful personalised clock. The thoughtful engraving makes it a special retirement gift for your beloved.
Categories: Air force basic training graduation gift ideas, Air force Gifts, Air Force Girlfriend, Air force officer commissioning gifts, Air force Retirement Gifts, Birthday Gifts, Gift ideas for military promotion, Going Away Gifts, Graduation gifts, Home & Garden, Military Couples Gifts, Military Girlfriend Gifts, Military Spouse Gifts, Patriotic Crafts Gifts, Retirement gifts, Wall Decorations
Tags: air force, graduation, her, him, holidays, PCS, promotion, retirement, wall clock
Related products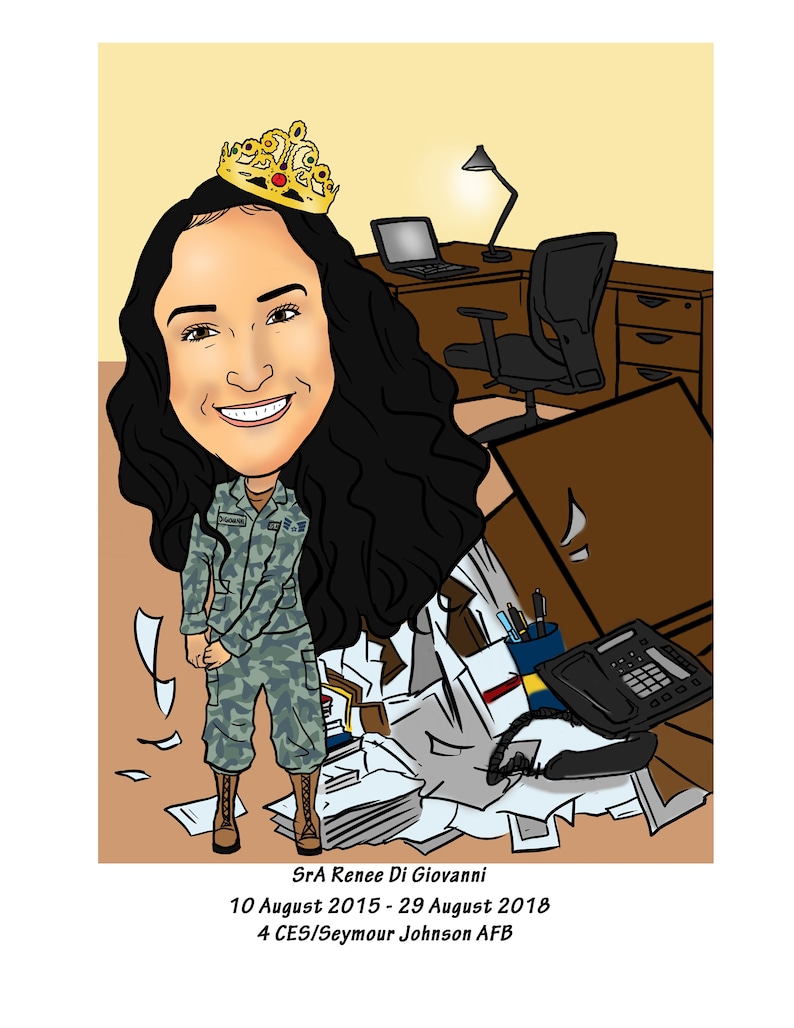 As they say, handmade stuff is gold these days, and what if you can gift your soldier their very own hand-drawn Caricature? You can customize it any way you like it and recreate a funny memory from the past which brings smiles on your soldier's face. Frame it, wrap it and gift it, your soldier is going to love you for this sweet & funny thought.