Cuff-Daddy Green Crayon Cufflinks
No Marine trash talk is complete with crayons! This hearty joke is evergreen, and crayons are normally associated with Marines only to make sense of their insane bravery, which only an insane person would do! Insane people also eat crayons, hence the pun. This is a fun way to tell your Marine you know their inside jokes and loves them for who they truly are. Ideal for anyone with a good sense of humor who can wear these cufflinks to state that they are jarheads proudly.
Categories: Birthday Gifts, Brother Gifts, Cheer Gifts, Clothing, Gag Gifts | Funny Gifts, Gift ideas for new marines, Graduation gifts, Husband Gifts, Marine Corps Gifts, Marines Girlfriend Gifts, Men's Formalwear, Military retirement Gag Gifts, Retirement gifts
Tags: air force, book, health, her, him, training
Related products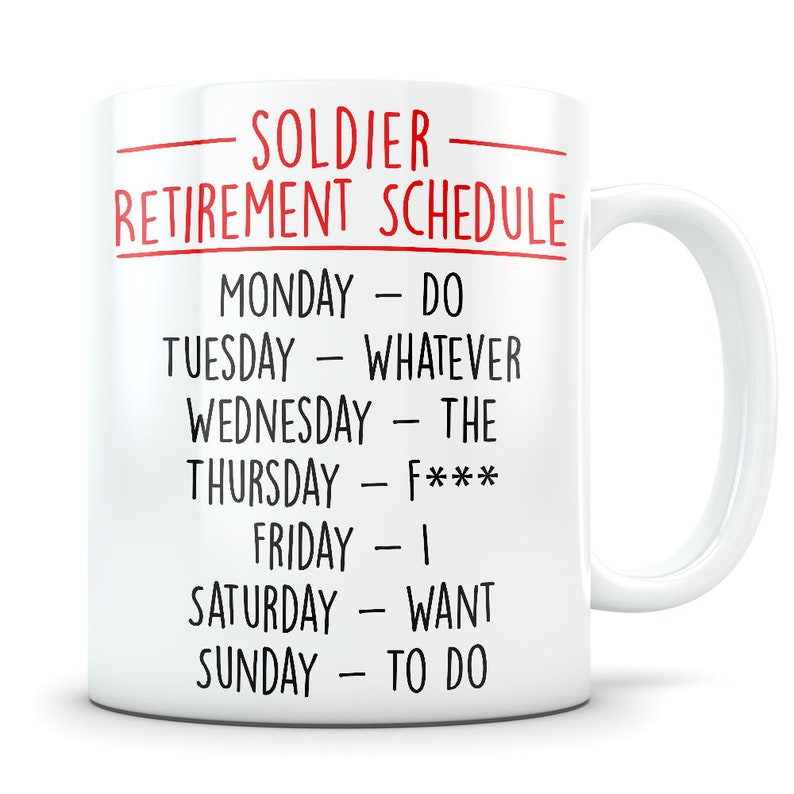 Make light-hearted fun of your retired soldier by telling them just how busy they are going to be. While at it, crack a few jokes about how the soldier was looking forward to this retirement just to do a whole lot of nothing.