Cherry Piano Finish Plaque with U.S. Army Medallion
Is a loved one retiring from the army? If you have the perfect piece to say to them, this Cherry Piano Finish Plaque with U.S. Army Medallion can do so. It can hold a 4-inch insert for personalization. Complementing the personalized note is an embossed US army medallion on top. Present it to them and see how they love it.
Categories: Army commissioning gifts, Army Gifts, Brother Gifts, Gift ideas for soldiers graduating basic training, Gifts that support veterans, Going Away Gifts, Graduation gifts, Grandparent Gifts, Home & Garden, Husband Gifts, Military Spouse Gifts, Personalized Gifts, Retirement gifts, Table Decorations, Thank You Gifts
Tags: army, her, him, personalized, plaque, retirement
Related products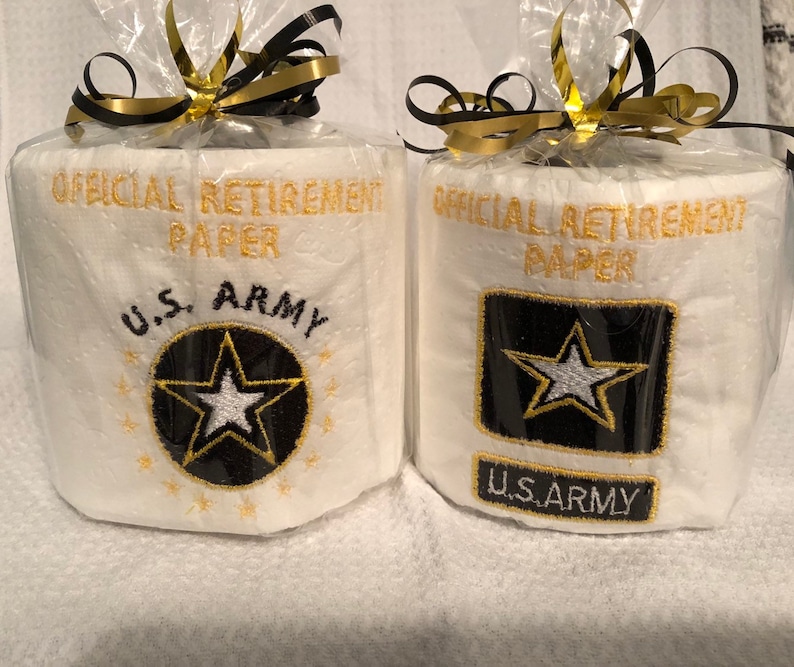 This is the very definition of a gag gift. Toilet paper rolls etched with your choice of service branch is bound to become the hit of the party. This handmade gift is just the kind of humor your soldier needs to lighten up the mood. Be that person who brings light into their life and tells them not to take everything so seriously.