Bambusi Cheese Board And Knife Set
Perfect for cheese lovers. Italian Ricotta or French Vacherin with a bottle of your favorite wine! If that's the kind of combo that drives anyone crazy. There isn't a better gift for a food lover than this Bambusi Cheese Board and Knife Set. Present them this beautiful bamboo tray and let them present cheese, crackers, and wine in the most heart-touching way possible.
Categories: Air Force Girlfriend, Anniversary gifts, Army Girlfriend Gifts, Army Wives Gifts, Birthday Gifts, Cooking Tools, Food & drinks, Going Away Gifts, Grandparent Gifts, Husband Gifts, Memorial day, Military Couples Gifts, Military Spouse Gifts, Navy Girlfriend Gifts, Retirement gifts
Tags: general, her, him, holidays, kitchen tool, PCS, promotion, retirement
Related products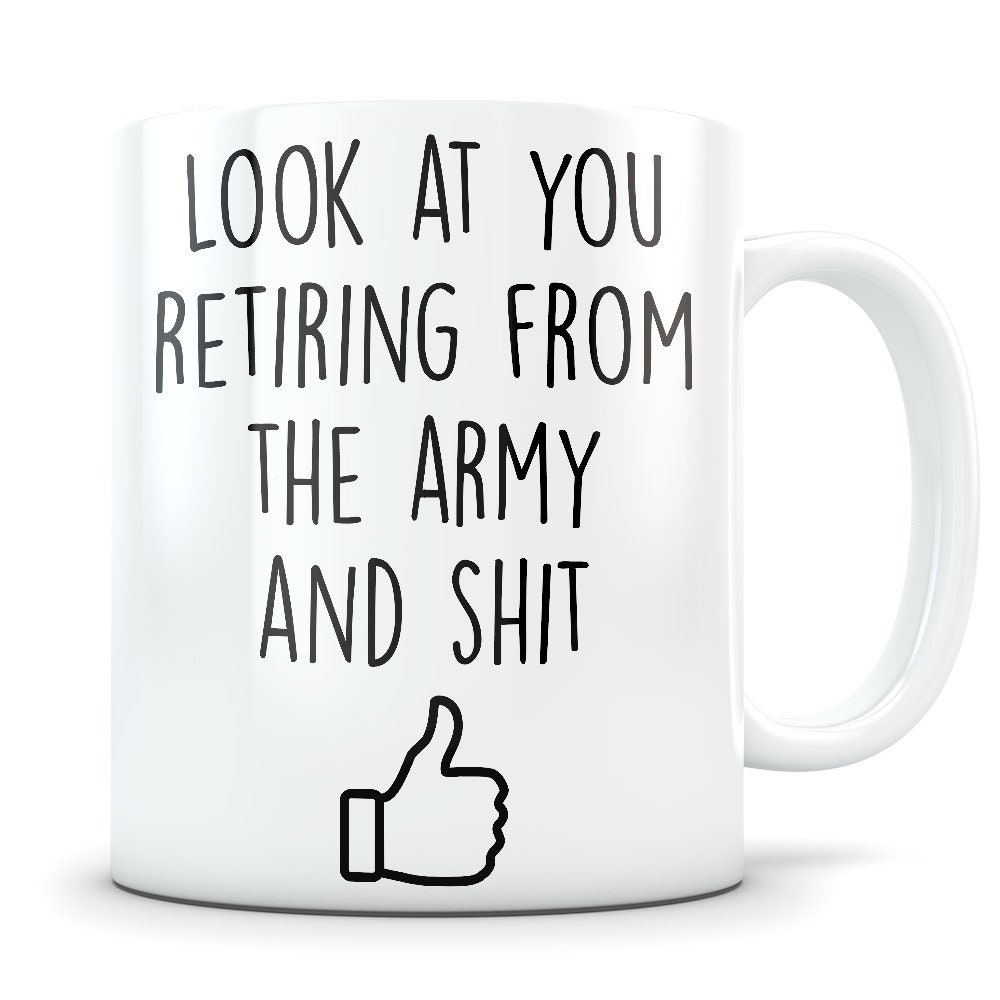 A fun little downplaying act is also amusing, and this mug does that entirely. While your soldier buddy is retiring, this mug will amusingly remind them that those that know him best will always cherish his younger more carefree version. While doing so, a little insulting is never uncalled for!