Army Medallion 5-Picture Collage Frame
They may have had some good days and some bad days, but what a retiring soldier will treasure is the memories they made while serving in the army. Made of mahogany-finished wood with army green matting inside, this Army Medallion 5-Picture Collage Frame will look impressive on their wall. Get it today, put memorable pictures and present it to your army retiree.
Categories: Army commissioning gifts, Army Gifts, Brother Gifts, Gift ideas for soldiers graduating basic training, Going Away Gifts, Graduation gifts, Grandparent Gifts, Home & Garden, Husband Gifts, Military Spouse Gifts, Patriotic Crafts Gifts, Personalized Gifts, Retirement gifts, Souvenirs, Thank You Gifts, Wall Decorations
Tags: army, her, him, personalized, plaque, retirement
Related products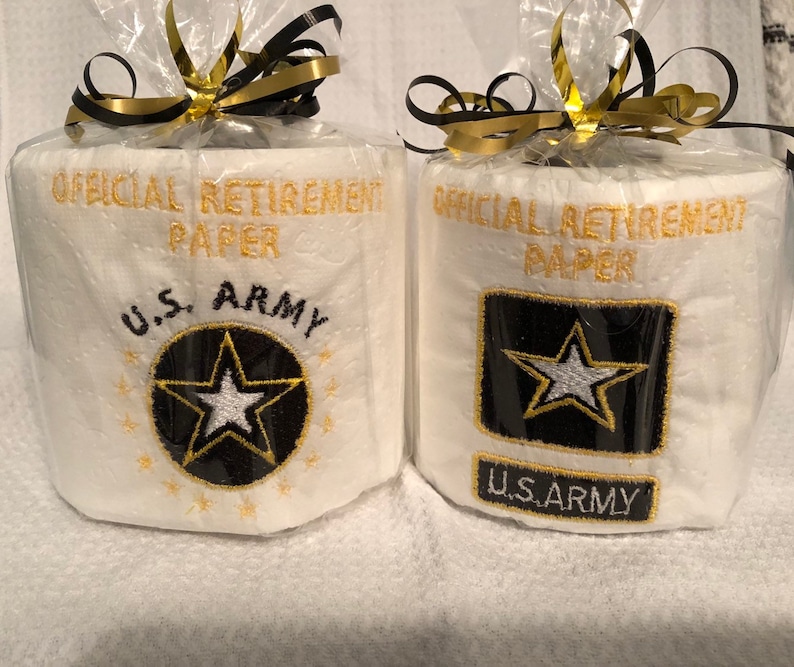 This is the very definition of a gag gift. Toilet paper rolls etched with your choice of service branch is bound to become the hit of the party. This handmade gift is just the kind of humor your soldier needs to lighten up the mood. Be that person who brings light into their life and tells them not to take everything so seriously.