Army Decorative Laser Wooden Wall Plaque
What would make your veteran's day is seeing this Laser Wooden Wall Plaque with their dog tag hanging on their wall? It has the US Army medallion on one side and dog tag holder on the other. It's the perfect reminder of the good, old days serving in the army. They can simply place their dog tags upon returning home for good. Order one today so that your soldier can display the plaque on their wall.
Categories: Army commissioning gifts, Army Gifts, Brother Gifts, Gift ideas for soldiers graduating basic training, Going Away Gifts, Graduation gifts, Grandparent Gifts, Home & Garden, Husband Gifts, Military Spouse Gifts, Patriotic Crafts Gifts, Personalized Gifts, Retirement gifts, Souvenirs, Table Decorations, Thank You Gifts
Tags: army, her, him, personalized, plaque, retirement
Related products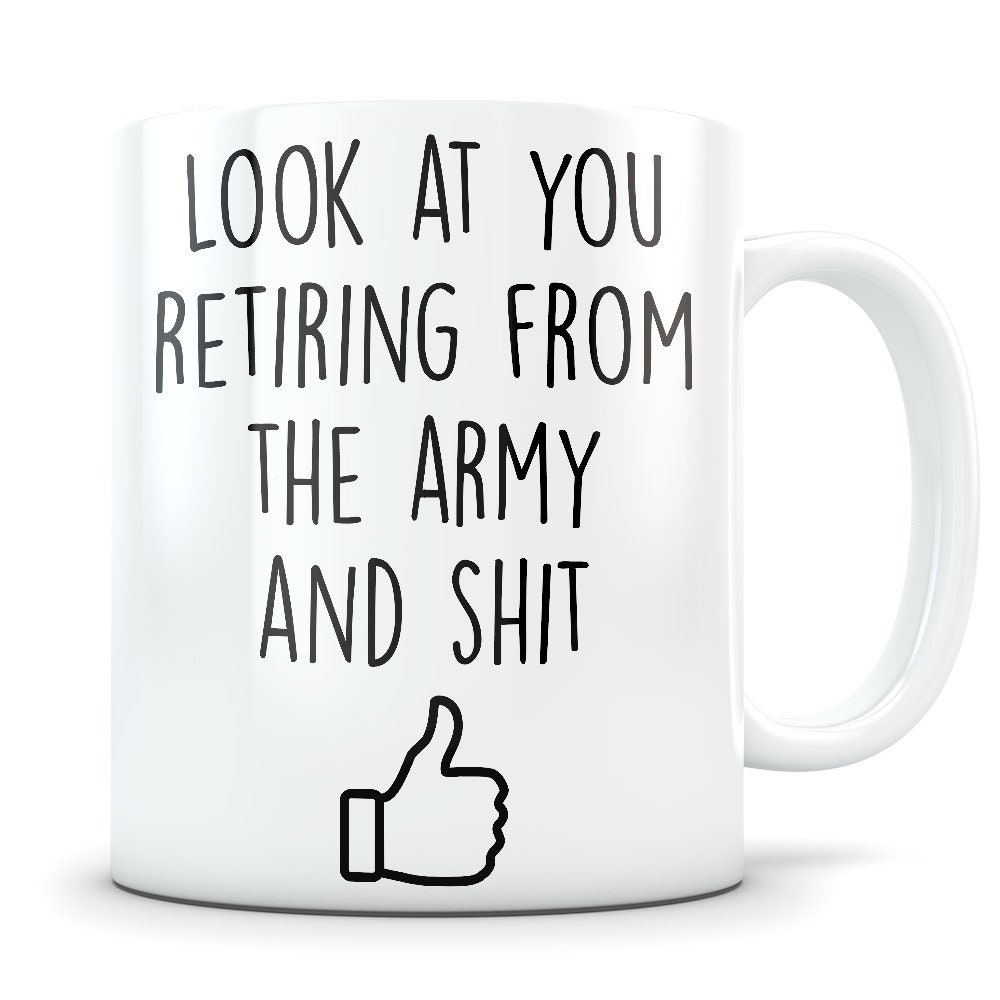 A fun little downplaying act is also amusing, and this mug does that entirely. While your soldier buddy is retiring, this mug will amusingly remind them that those that know him best will always cherish his younger more carefree version. While doing so, a little insulting is never uncalled for!