American Flag Cornhole Boards w/Bean Bags
American camper. Now that work is out of the way, your soldier needs to go out on a well-deserved vacation. Tailgating with family or friends will be much more fun for them with this Tailgating Pros Rustic American Flag Cornhole Boards. Present them with this US flag-themed tailgating gear to let the fellow campers catch a glimpse of their love for the country.
Categories: American Flag Gifts, Birthday Gifts, Brother Gifts, Fourth of July, Gifts For Her, Gifts For Him, Group Games, Home & Garden, Husband Gifts, Independence Day, Memorial day, Military Couples Gifts, Military Spouse Gifts, Patriotic Party, Retirement gifts, Sports & outdoor, Thank You Gifts
Tags: games, general, her, him, holidays, outdoor, retirement
Related products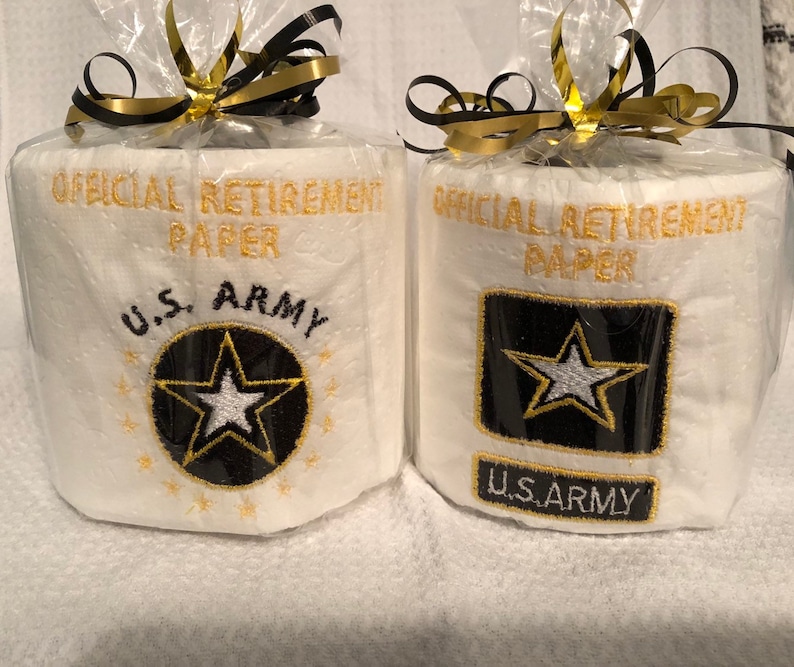 This is the very definition of a gag gift. Toilet paper rolls etched with your choice of service branch is bound to become the hit of the party. This handmade gift is just the kind of humor your soldier needs to lighten up the mood. Be that person who brings light into their life and tells them not to take everything so seriously.