Allied Frame Us Navy Medallion Desktop Box
Honor your sailor. What better way to honor your sea warrior other than presenting them with this neatly crafted mahogany desktop box with a US Navy medallion on top. With a brass lock and key, it will hold their most treasured posessions always safe and protected; with the honor they deserve. Go get one now and win the heart of your mariner.
Categories: Birthday Gifts, Brother Gifts, Fourth of July, Gifts for Navy Retirement, Going Away Gifts, Graduation gifts, Home & Garden, Husband Gifts, Independence Day, Memorial day, Military Spouse Gifts, Naval academy graduation gifts, Navy Boot Camp graduation gifts, Navy Gifts, Patriotic Crafts Gifts, Retirement gifts, Table Decorations
Tags: care package, deployment, general, graduation, him, holidays, promotion, shaving kit
Related products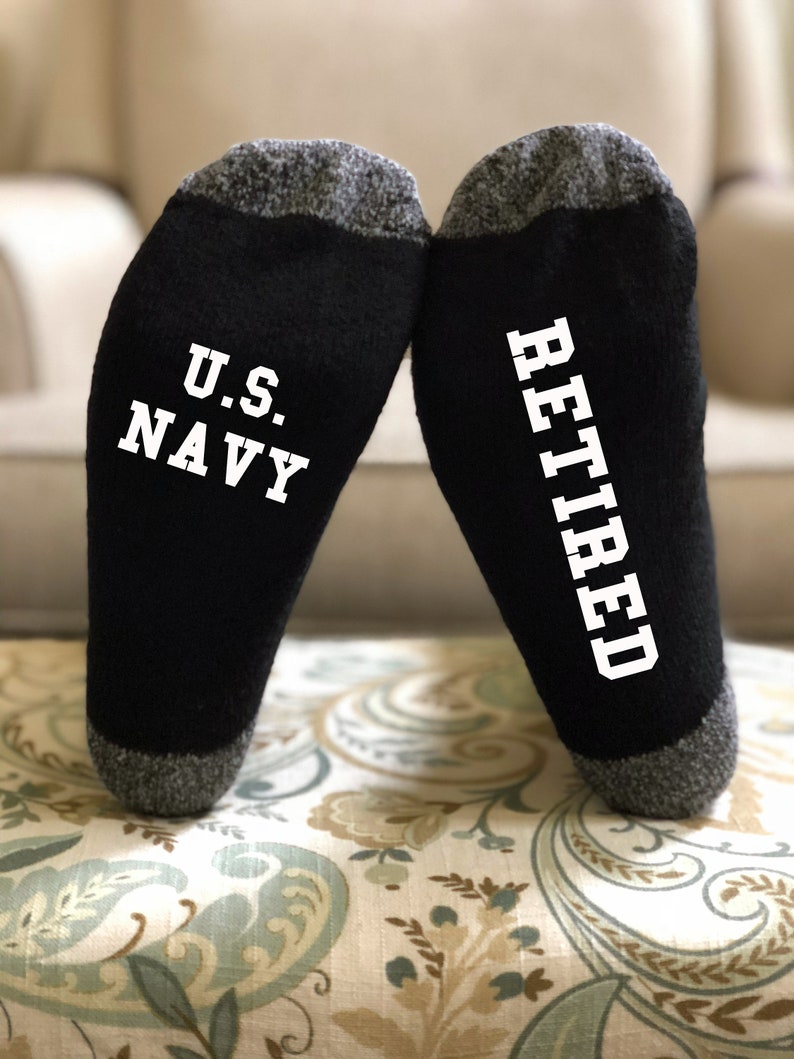 Everyone tells a retired soldier to kick back and relax after retirement. Be the one who has got their back when they do so by gifting them these warm and fuzzy novelty socks. In addition to keeping them warm, whenever anyone approaches your sailor intending to bother them, he can read the bottom of their socks and scram.