Allied Frame US Marine Corps Medallion Desktop Box
One of the most exquisite desktop accessories here is this USMC desktop box. Made 100% in the USA, this is made with Cherry wood and comes with a brass lock & key. The USMC die-cast medallion fixed firmly on top looks like a crown jewel. Its classy look makes it the perfect eye candy on your Marine's desk at home or office. If you want a small, classy, and durable gift, look no further.
Categories: Birthday Gifts, Brother Gifts, Gift ideas for new marines, Graduation gifts, Grandparent Gifts, Home & Garden, Husband Gifts, Independence Day, Marine Corps Gifts, Patriotic Crafts Gifts, Retirement gifts, Souvenirs, Table Decorations
Tags: general, him, retirement, suiting
Related products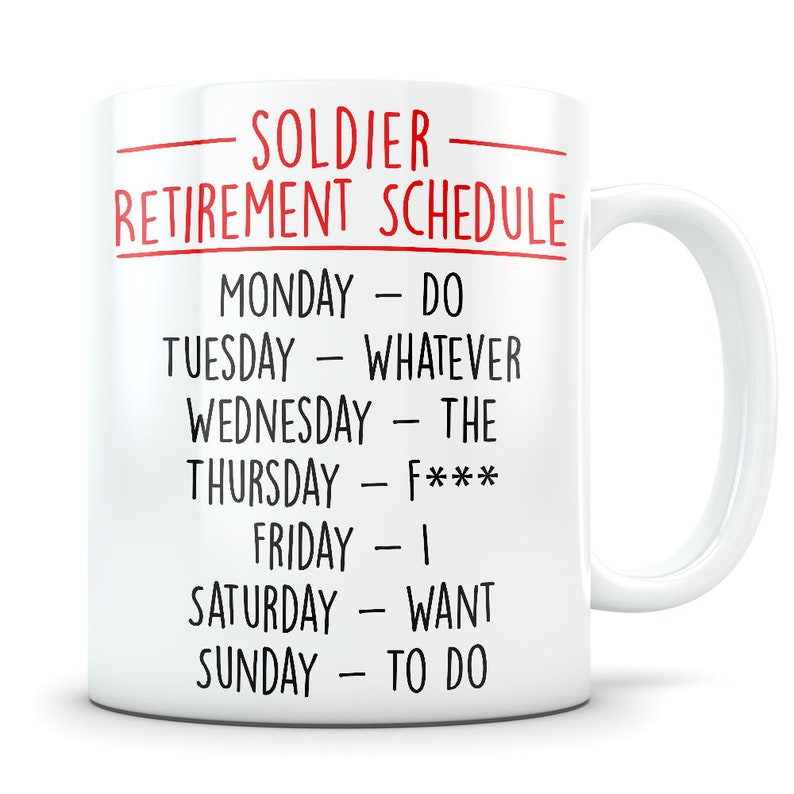 Make light-hearted fun of your retired soldier by telling them just how busy they are going to be. While at it, crack a few jokes about how the soldier was looking forward to this retirement just to do a whole lot of nothing.