Air Force Fighter Jets & American Flag Throw Blanket for Couch
The Most Comfortable Blanket for US Servicemen. Show your Air Force loved one your appreciation with a gift that speaks volumes with its beautiful illustrations. Once they run their hands through the super-soft cotton material, you'll know why this has been made from the last great American weaver. Handcrafted from a small mill in the USA, the quality Air force blanket is versatile for many uses. They can curl up in comfort, take it on an adventure, or place it elegantly on the sofa. Its the best gift they will open during winters, so they can wrap themselves warm with Air Force pride! It's now time for them to relax; patriot style!
Categories: Air force Gifts, Air Force Girlfriend, American Flag Gifts, Birthday Gifts, Gifts that support veterans, Grandparent Gifts, Home & Garden, Memorial day, Military Spouse Gifts, Retirement gifts, Softies, Thank You Gifts, Welcome home from deployment gifts
Tags: air force, blanket, graduation, her, him, holidays, promotion, retirement
Related products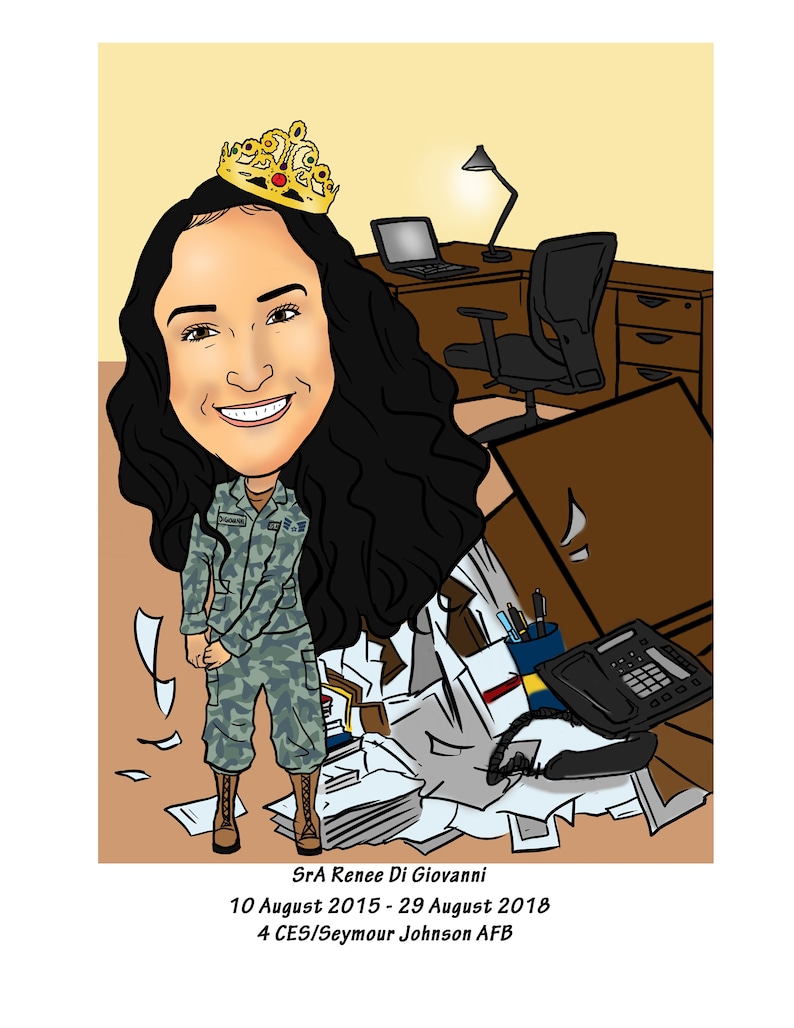 As they say, handmade stuff is gold these days, and what if you can gift your soldier their very own hand-drawn Caricature? You can customize it any way you like it and recreate a funny memory from the past which brings smiles on your soldier's face. Frame it, wrap it and gift it, your soldier is going to love you for this sweet & funny thought.