50 Caliber Bottle Breacher Bottle Opener
Ah, sweet 50 Cal. The ultimate beast of a bullet striking fear into the hearts of enemies comes to service once again. Now, making your life easier by opening your soldier's favourite beer bottles. Tell your soldier to relax and use this handy sidekick to enjoy the good times. Built in the USA, this product uses actual 50 Cal bullet casing which will last forever.
Categories: Air force basic training graduation gift ideas, Air force Gifts, Air force officer commissioning gifts, Air force Retirement Gifts, Army commissioning gifts, Army Gifts, Birthday Gifts, Brother Gifts, Cheer Gifts, Food & drinks, Fourth of July, Gift ideas for new marines, Gift ideas for soldiers graduating basic training, Gifts for Navy Retirement, Graduation gifts, Grandparent Gifts, Husband Gifts, Independence Day, Marine Corps Gifts, Memorial day, Naval academy graduation gifts, Navy Boot Camp graduation gifts, Navy Gifts, Retirement gifts, Table Decorations, Welcome home from deployment gifts, Wine Time Gifts
Tags: bottle opener, deployment, general, graduation, her, him, holidays, retirement
Related products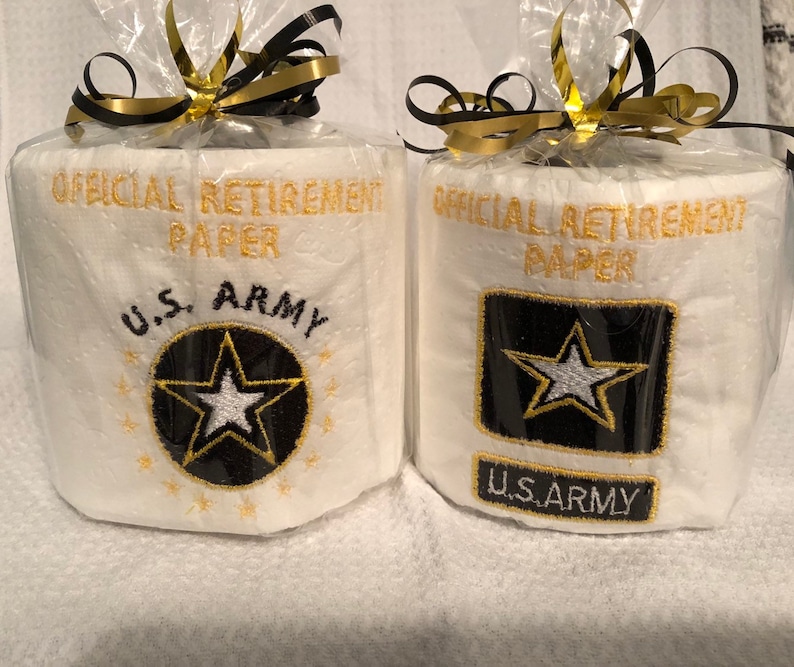 This is the very definition of a gag gift. Toilet paper rolls etched with your choice of service branch is bound to become the hit of the party. This handmade gift is just the kind of humor your soldier needs to lighten up the mood. Be that person who brings light into their life and tells them not to take everything so seriously.