3 Leg Camp Stool
Our soldiers toil away in harsh conditions and unforgiving situations. These guys need all the comfort they can get and here is where this sturdy 3 leg camp stool comes in. With reinforced steel build, this baby can support weight up to 275 pounds. It is so handy that it can be packaged into the size of a rolled-up newspaper. Sturdy and lightweight, your soldier will love yours for this.
Categories: Army commissioning gifts, Army Gifts, Birthday Gifts, Brother Gifts, Deployment Gifts for Friend, Deployment Gifts for Friend, Fourth of July, Gift ideas for new marines, Gift ideas for soldiers graduating basic training, Gifts For Him, Gifts for Navy Retirement, Graduation gifts, Grandparent Gifts, Hiking Equipment, Husband Gifts, Marine Corps Gifts, Military Deployment, Military Spouse Gifts, Retirement gifts, Sports & outdoor
Related products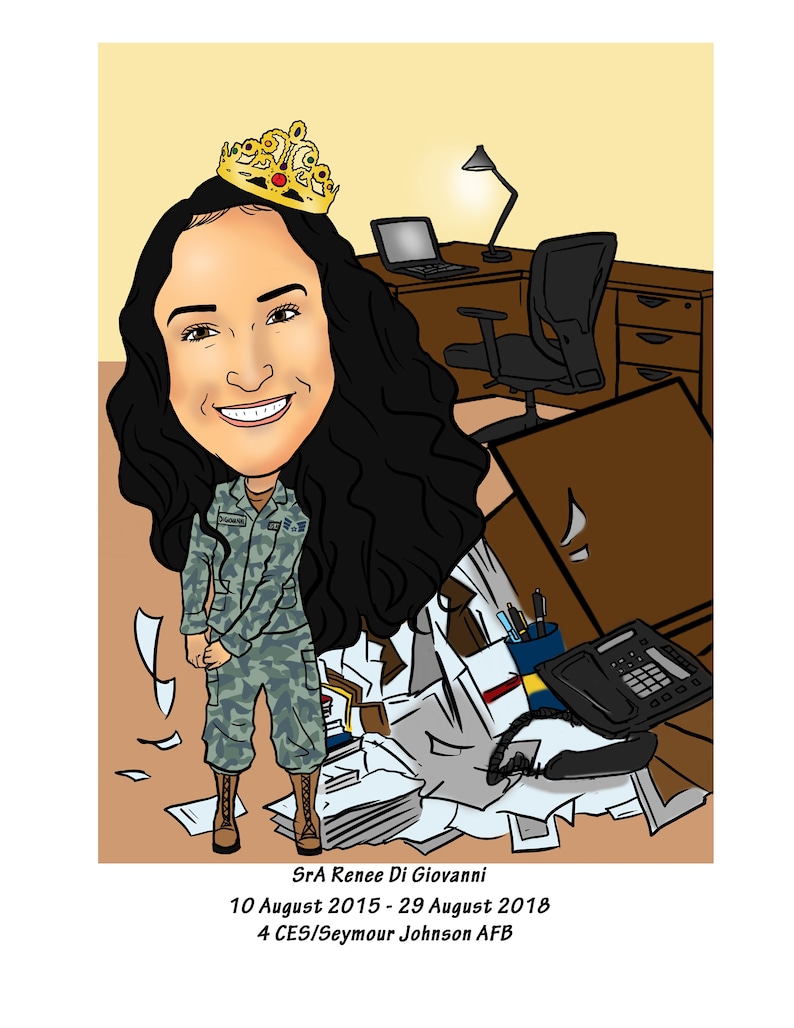 As they say, handmade stuff is gold these days, and what if you can gift your soldier their very own hand-drawn Caricature? You can customize it any way you like it and recreate a funny memory from the past which brings smiles on your soldier's face. Frame it, wrap it and gift it, your soldier is going to love you for this sweet & funny thought.