1860 U.S. Navy Cutlass Sword
Be a warrior. After the wonderful service in the US Navy that your Navy Chief is retiring from, let them feel like a true warrior. Here's an 1860 U.S. Navy Cutlass Sword to honor your retiring warrior and make them feel special after all their contributions to the country and their achievements. Get them this magnificent sword today to display on the mantlepiece or hang it from the wall, and the guests would be left impressed.
Categories: Gifts for Navy Retirement, Navy Boot Camp graduation gifts, Navy Gifts, Navy Girlfriend Gifts, Patriotic Crafts Gifts, Retirement gifts, Souvenirs, Thank You Gifts, Wall Decorations
Tags: her, him, navy, retirement, sword
Related products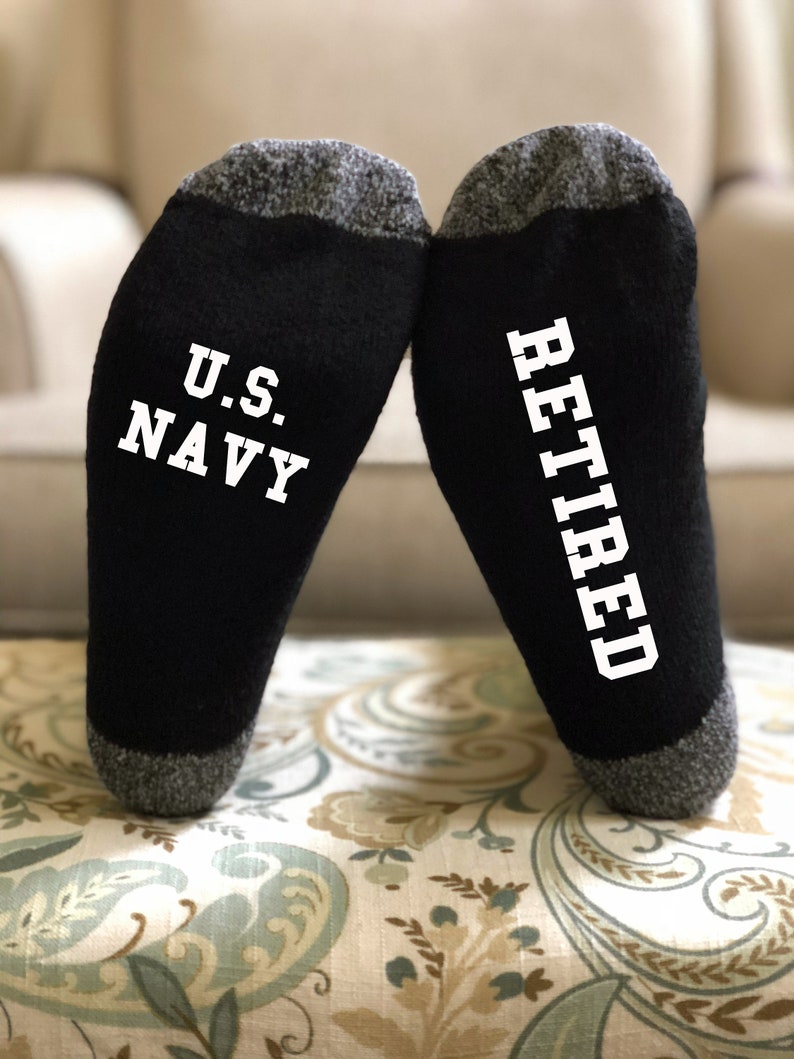 Everyone tells a retired soldier to kick back and relax after retirement. Be the one who has got their back when they do so by gifting them these warm and fuzzy novelty socks. In addition to keeping them warm, whenever anyone approaches your sailor intending to bother them, he can read the bottom of their socks and scram.