16 Inch Brass Ship Telescope
See beyond the sea. If your sailor has spent time on the sea, they would definitely have used a Ship Telescope many times in their career. What would make a healthy and happy reminder of the past for them is this MAH 16 Inch Brass Ship Telescope? Get them this handheld brass telescope with a handcrafted wooden box to display with the rest of their most treasured collectibles.
Categories: Gift ideas for military promotion, Gifts For Her, Gifts For Him, Gifts for Navy Retirement, Going Away Gifts, Graduation gifts, Husband Gifts, Independence Day, Military Spouse Gifts, Military wedding, Naval academy graduation gifts, Navy Boot Camp graduation gifts, Navy change of command gifts, Navy Gifts, Navy Girlfriend Gifts, Retirement gifts, Souvenirs, Thank You Gifts
Tags: care package, deployment, general, graduation, him, holidays, promotion, shaving kit
Related products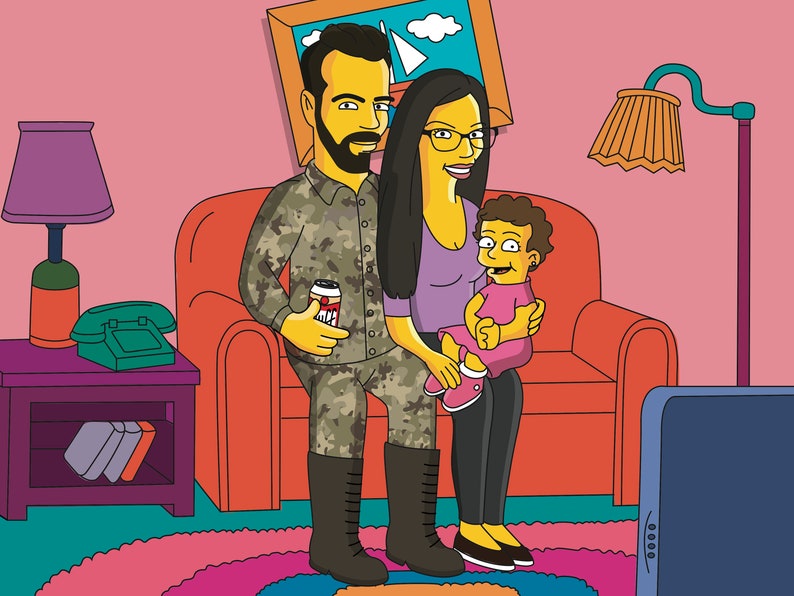 Who doesn't love Simpsons? It's a TV show that is loved by all. Especially as they introduce real-life characters in their show, one wonders how they will look like one of the characters? You wait is now over! Use this fantastic service to turn your favorite soldier into a Simpsons character. Completely customizable, this portrait us sure to spread some good laughs and a sure place on the wall of their home.