One Sock for All Boots. If you need gift ideas for someone going into the military, here is an essential you might not know about. They are natural, versatile, and durable. They help keep your feet dry and comfortable. It's the high-quality military boot socks, designed to keep a comfortable temperature inside your boots, removing excess heat and unpleasant odor. While your soldier can use running shoes, he is still required to wear military boots for training drills. This causes painful blisters if not protected. These socks have extra cushioning to soften each blow and enhanced support to keep his feet protected at all times. Give them amazing comfort and improved performance for any condition.
Where's the Proof? Want to give your boyfriend or girlfriend some Airman entertainment? Just wait for them to come home and rock these compression socks around the living room. If you don't like waiting, send it as a gift to them, so they can let all the Airmen know how much you love each other! The Sgt won't be laughing at your airman for long when he sees how warm these soft and stretchy socks are helping them in training. This is a great gift for your husband or wife. If you want to prove your love for your Airman, these socks couldn't express it in a better way!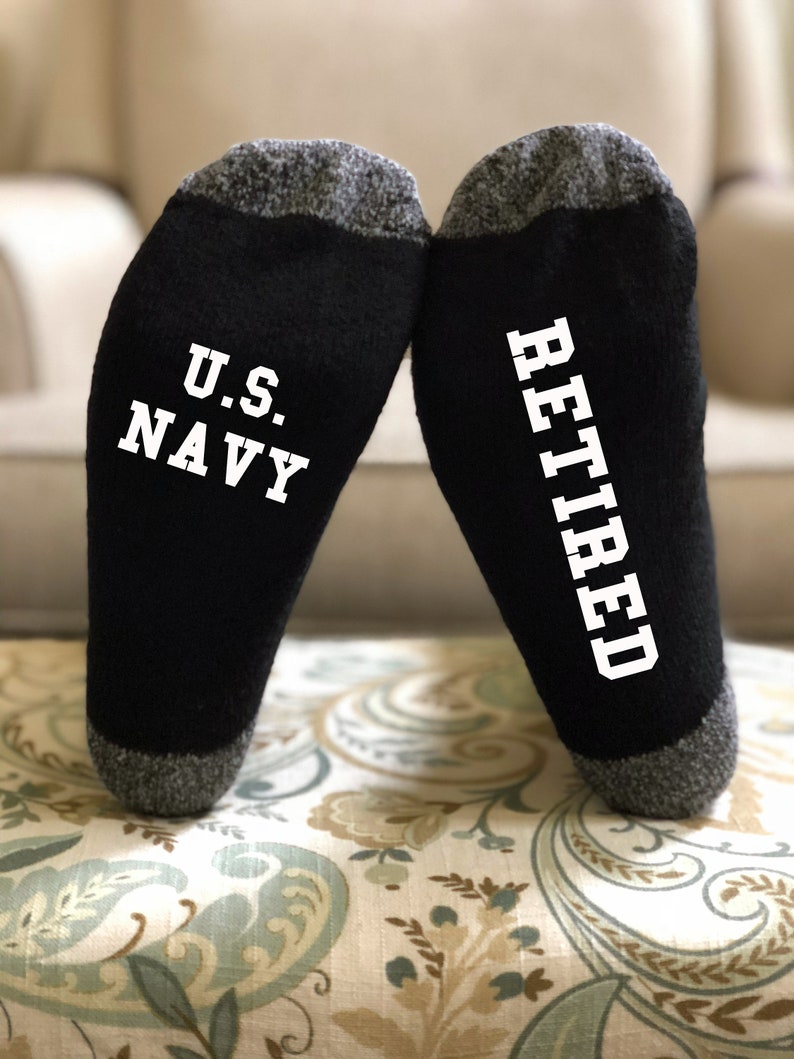 Everyone tells a retired soldier to kick back and relax after retirement. Be the one who has got their back when they do so by gifting them these warm and fuzzy novelty socks. In addition to keeping them warm, whenever anyone approaches your sailor intending to bother them, he can read the bottom of their socks and scram.