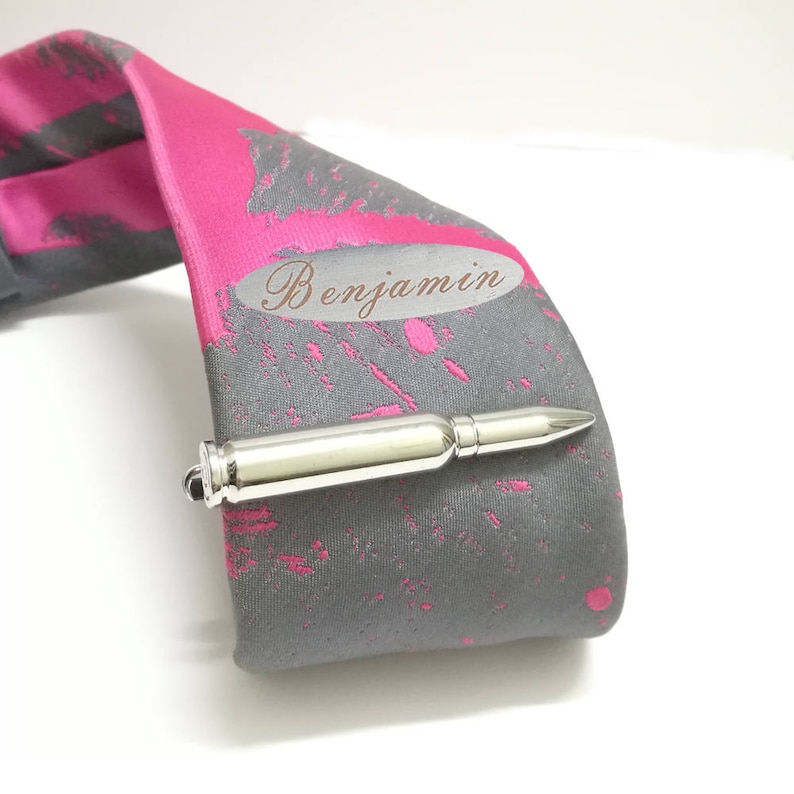 Suits are the armour of modern day man. Every man should own a few of the classics. As expected no suit is complete without a tie. A tie's elegance is further enhanced by a suitable tie clip. Here is where this awesome silver bullet tie clip comes in. When your soldier snaps on this clip to his tie, the clip will speak for its self. Built with the finest materials, the clip can be personalized with your soldier's name. Small, elegant and a perfect gift for the perfect gentleman.
What a way to honor the service of a distinguished serviceman, other than to gift them a beautiful hand-blown glass decanter set? This becomes even better when that decanter is shaped like an AK47, which is a sight to behold. Your soldier will never forget this awesome gift and your thought behind this tasteful and executive gift.
A .50 cal bullet biting into a beer glass is beyond cool. This fantastic and intuitive design is bound to pleasantly surprise your Marine, who will love its novelty and uniqueness. But, its not just all looks; built with quality glass and solid copper bullet, this glass is 100% lead-free to drink from. It looks just as good in the hand while drinking beer as it does on a mantle where your Marine's pride will be on full display.